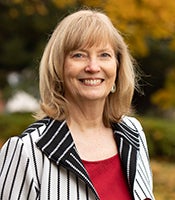 Carol Gering
Associate Vice Provost for Online and Distance Education
541-346-3428
cgering2@uoregon.edu
Carol Gering is the associate vice provost for Online and Distance Education, and assists in enhancing and strengthening the UO's infrastructure for online and distance education by creating partnerships with academic departments across the university. Prior to joining the University of Oregon, Carol worked for the University of Alaska-Fairbanks (UAF) as the executive director of eLearning and Distance Education. She has been serving in various capacities related to distance education since 1994. Carol holds a BS from Southern Nazarene University, an MA in curriculum and instruction from UAF, and an interdisciplinary PhD in online education and psychology from UAF.
---
Cece Anderson
Instructional Designer
sisya@uoregon.edu
Cece Anderson is an instructional designer for UO Online. She supports the development of online teaching excellence and values empowering faculty to create online classroom communities that flourish with flexible learning options for local and global students. Working previously as an online higher education instructor, Cece brings nine years of online course development and teaching. She coordinated undergraduate and graduate professional development opportunities through practicums, and worked collaboratively along-side tenure and career faculty colleagues to develop a new undergraduate program in arts and administration. She holds a BA in art and an MS in arts and administration.
---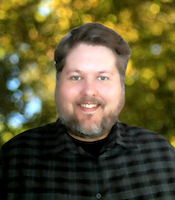 Nic Dawson
Instructional Designer
541-346-8656
nicd@uoregon.edu
In his position as a UO Online instructional designer, Nic Dawson works closely with faculty and graduate employees to create engaging and interactive learning experiences for UO students. Nic has a passion for online learning and helping other people reach those lightbulb moments. He holds an EdM with a focus on pedagogical technologies and online/distance learning, a BAS in business management & marketing, an AAS in computer programming & app development, and an AS in video production. 
---
Bailey Dobbs
Instructional Designer
541-346-8643
bdobbs@uoregon.edu
Bailey Dobbs is an Instructional Designer for UO Online. She works with faculty to develop or redesign new and existing courses for effective online delivery. Bailey has a passion for online learning and its ability to provide greater access to education. She has experience with program development & evaluation, educational simulations, and creating educational material in the legal and medical fields. Before coming to the UO, she spent nine years at Oklahoma State University Center for Health Sciences, where she collaborated with medical faculty in both the biological and social sciences to develop a targeted medical curriculum on interpersonal and communication skills. Bailey holds a M.Ed. in instructional design, a B.A./B.S. in sociology/psychology, and a post-bacc certificate in legal studies.
---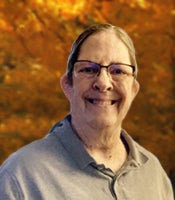 Pat Fellows
Instructional Designer
541-346-8024
pfellows@uoregon.edu
Pat Fellows is an instructional designer with UO Online. Her primary focus is working with faculty in the development and redesign of online courses. Prior to coming to the University of Oregon, Pat was at the University of Wisconsin Colleges for 35 years where she worked as an instructional technologist and training specialist for 16 years. Before working in instructional design, she was on the faculty of the University of Wisconsin Colleges Department of Physical Education & Athletics for 19 years. Pat has been at the UO since 2015 and holds a BS in physical education from Michigan State University and an MS in biomechanics from Purdue University.
---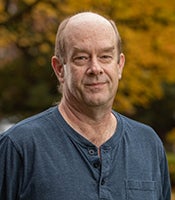 Jack Kemp
Online Education Media Producer
jkemp@uoregon.edu
Jack Kemp provides media and video production support to the UO Online team and UO students, faculty, and staff. Prior to UO, he worked at OSU for 13 years as the media engineer for KBVR-TV and KBVR-FM, the OSU student radio and television station. Since 1992, he has worked in the Oregon University System (EOU, WOU, PSU, Chancellor's Office, OSU, UO) supporting students, faculty, and staff producing distance and online education as well as student media. Jack has a BS from Eastern Oregon University in general studies with minors in political science and history.
---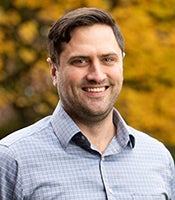 Chad Little
Online Education Exam Manager
541-346-0324
clittle@uoregon.edu
Chad Little manages the Proctoring Service for UO Online. This entails working directly with both faculty teaching online as well as students taking online courses, regardless of location. He previously worked in the College of Arts and Sciences at UO managing instructional and graduate computer labs, including the various services unique to each location. Chad holds a BS in economics from the University of Oregon and has 10 years of experience working with technology and online education in a higher education setting.
---
Karen Matson
Instructional Designer
541-346-1820
kmatson@uoregon.edu
Karen Matson is an instructional designer working with UO Online. She also does Canvas support and supervises the undergraduate students doing tier one canvas support. Prior to coming to UO Karen was at Southwestern Oregon Community College doing instructional design, Quality Matters, and LMS support for 11 years. She supports faculty with an emphasis on student engagement in the online classroom. She holds a BS in Psychology and an MLIS in Information Studies from Florida State University.
---
Brandon Schmidt
Call Center Coordinator
541-346-1900
uoonline@uoregon.edu
Brandon Schmidt is the Call Center Coordinator with UO-online. His primary focus is helping students and instructors with their support questions and to direct calls to UO Online's Instructional Designers and other campus support areas, as well as questions concerning the testing center.  He helps to manage the Canvas Tech Support team located in room 19 with four years of canvas support. Brandon has two degrees, one in Folklore and the other in Women Gender and Sexuality Studies in which he received both at the University of Oregon.  
---
Tim Sorg
Instructional Designer
tsorg@uoregon.edu
Tim Sorg is an instructional designer for UO Online, where he collaborates with faculty to design interactive and inclusive courses, expand access to education, and domesticate academic knowledge. Before he joined UO Online, Tim worked for ten years in higher education as an educator, first-year undergraduate advisor, and in administrative support. He has taught on-campus and online courses in history, archaeology, political science, and creative writing at Stanford, Cornell, and OSU Ecampus. As a Post-Doctoral Teaching Fellow with Stanford Introductory Studies, he also coordinated a research and mentorship program for undergraduate students of all disciplines. He holds a PhD and MA in History from Cornell, an MA in Classics from Stanford, and a BA in History from Oregon State.  
---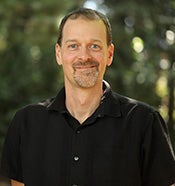 Robert Voelker-Morris
Associate Director
541-346-1934
rmorris1@uoregon.edu
Robert Voelker-Morris works collaboratively with campus administration, technology support leadership, student support colleagues, faculty, and the Office of the Provost to promote teaching excellence and to support strategic implementation of emerging online programs. Robert works closely with colleagues from UO Online and across campus in developing major initiatives to foster faculty engagement in teaching development and develop inclusive student experiences. He has taught courses in art and design including a visual literacy course taught online, and First-Year seminars and College Connections courses that support students' transition to the university.
---
Carolyn Vogt
Operations Manager UO Online
541-346-2831
carolynv@uoregon.edu
Carolyn Vogt provides administrative support to the associate vice provost for Online and Distance Education and is the operations manager for the UO Online team.  She manages day to day activities, travel, purchasing, personnel hiring, office management, and related operations.  Prior to coming to UO, she was the executive assistant to the president and vice president of a large Eugene company.
---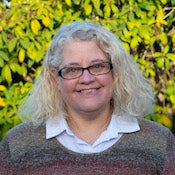 Marla Wirrick
Instructional Designer
marlaw@uoregon.edu
Marla Wirrick is an instructional designer for UO Online. Her previous work adapting in-person classes to online courses has given Marla an appreciation for the importance of accessibility, engagement, and inclusion in online learning. She has experience developing educational materials for non-profits, physicians, researchers, and teachers. Marla enjoys working collaboratively to develop innovative ways to inspire learners at all levels and in all circumstances. She has created and lead design and training workshops and finds great satisfaction helping others achieve their learning goals. Marla holds a BA in English from the University of Oregon.